Obviously we would all love to make a traditional barometer / weather gauge but this is more of a specialist craft. The barometers featured here are low-tech and are not visually beautiful, but they will hopefully still help you to determine what to wear before passing through the front door.
Eco-Sensor Activities
have devised a sleek looking number that is inexpensive to make.
Jose Pino's
gauge is compact and has been proven to work.
As stated in the title, this is a 'simple' gauge by
wikiHow
but could be fairly inconspicuous on your hallway table.
This gauge by Tony Alfrey at
Sci Experiments
, looks a lot sleeker but is still easily constructed.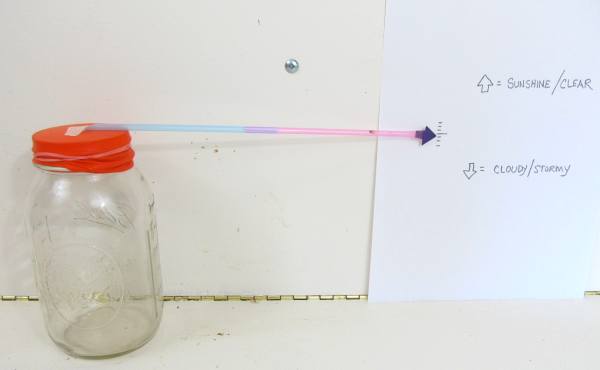 Storm the Castle
shows how helpful these gauges can be, having reacted, as shown, when Hurricane Irene stormed by.
It has been a long time since I conducted any science experiments, but even I could construct the gauges above!